Annenberg Space for Photography
https://www.AnnenbergPhotoSpace.org/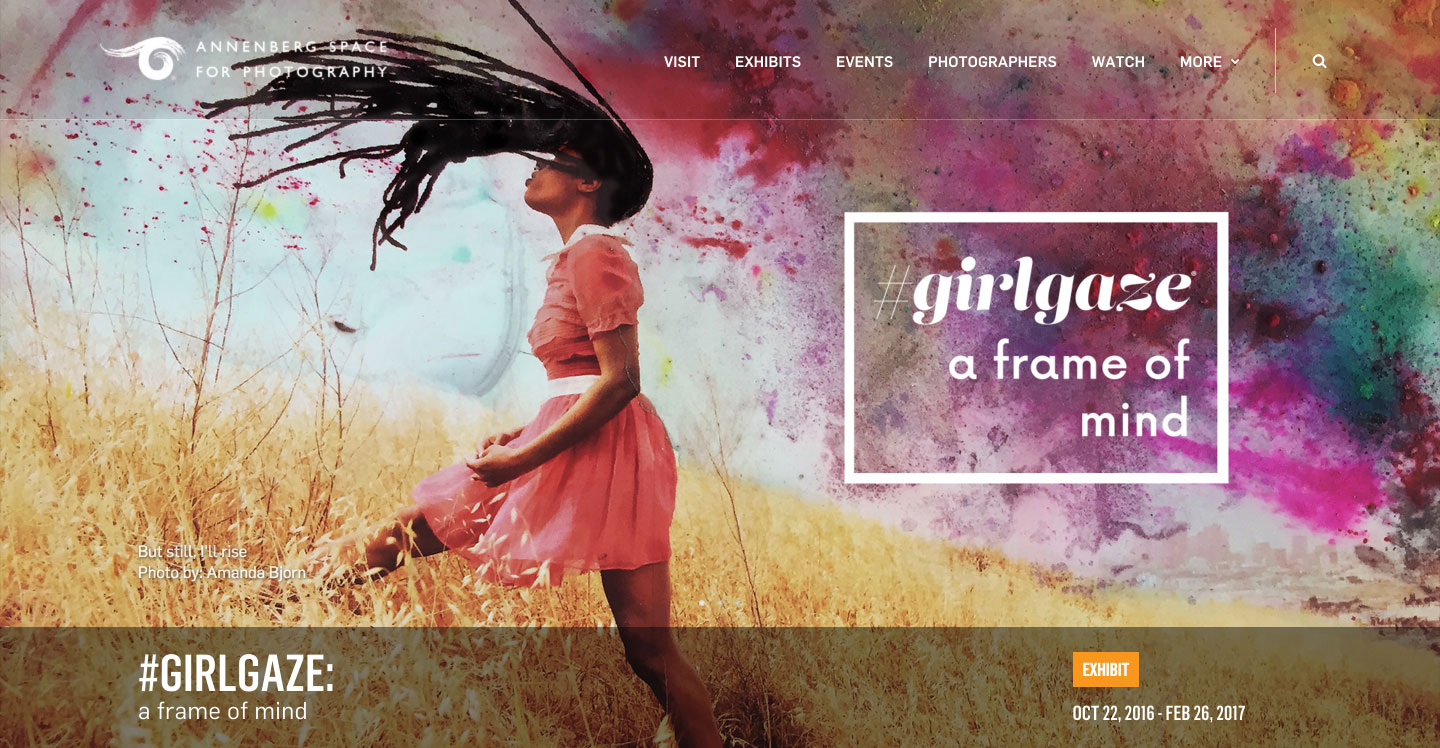 The Annenberg Space for Photography is a cultural destination dedicated to exhibiting both digital and print photography in an intimate environment. The venue, an initiative of the Annenberg Foundation and its trustees, is the first solely photographic cultural institution in the Los Angeles area.
In 2016 Advomatic built a new website for Annenberg.org. On seeing that project come to successful fruition, The Annenberg Foundation asked us to take over support and maintenance for their other big web property, The Annenberg Space for Photography.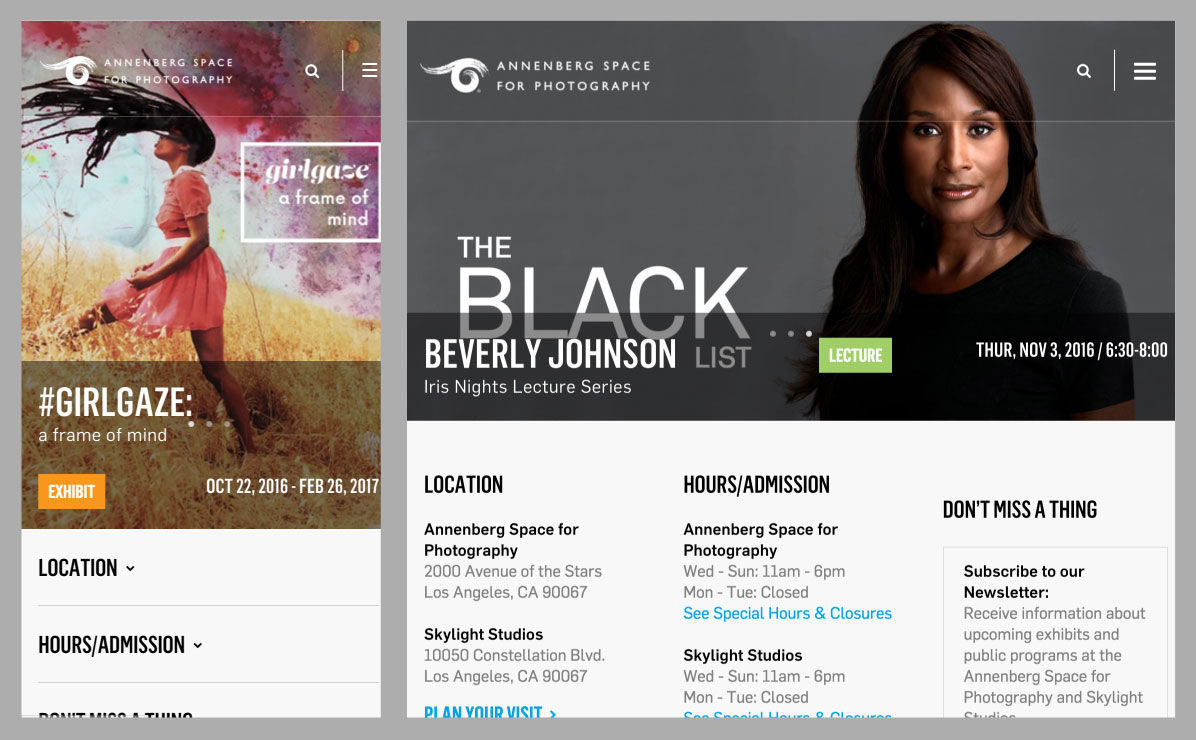 Security and Maintenance
As part of our maintenance services, we ensure that the site remains up to date with security patches. As the web community discovers and fixes vulnerabilities, we have a rigorous process for applying those fixes to the website while ensuring that nothing breaks.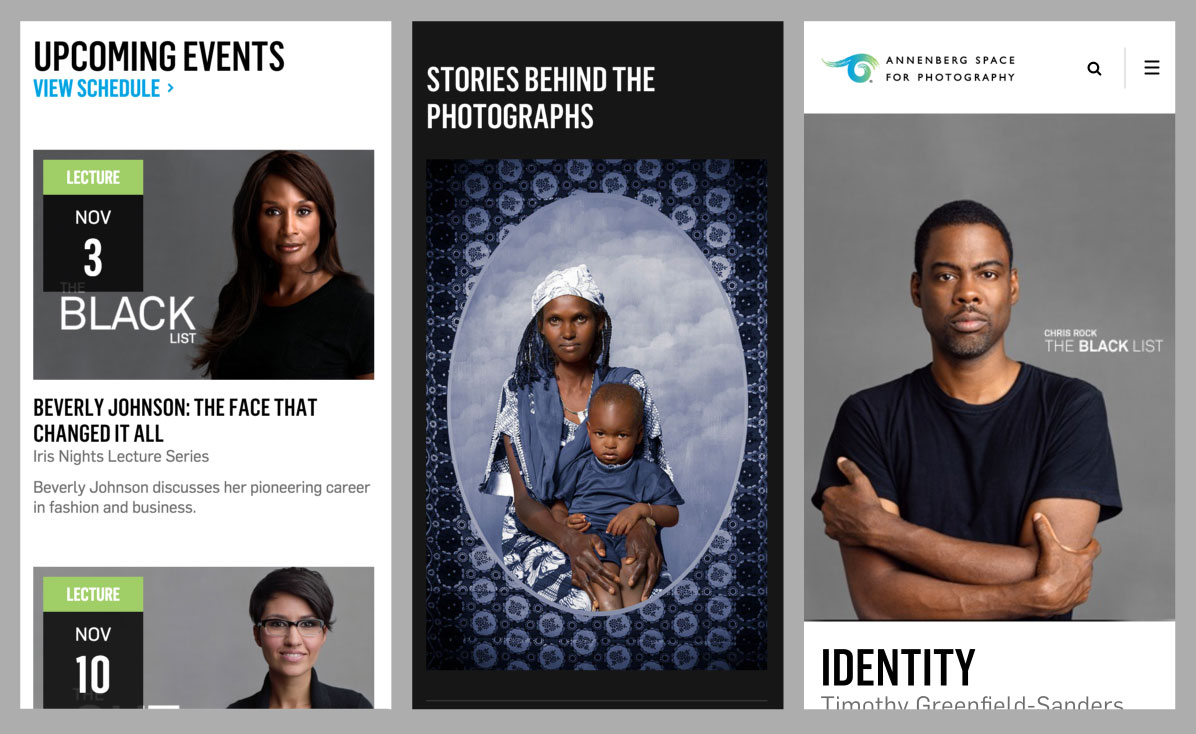 Continuous Care
As part of our Continuous Care services, we add new features and fix bugs. This ensures that the site remains useful for the foundation as their needs change.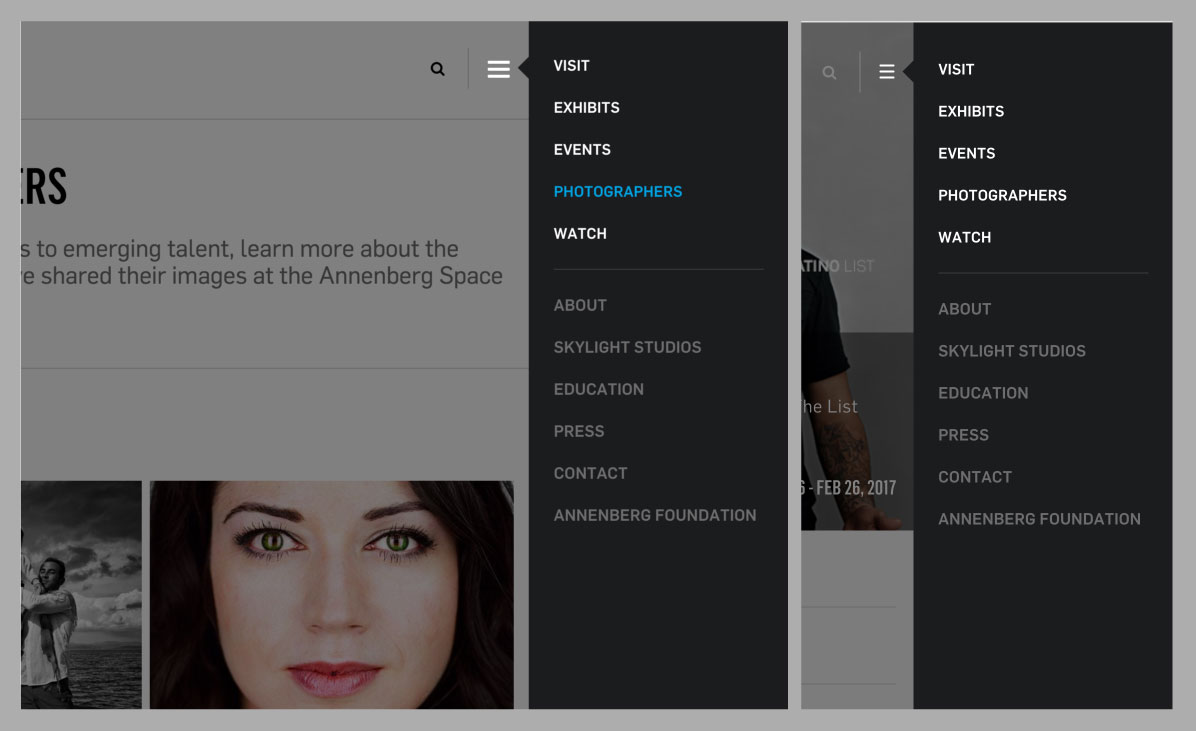 Partners looking to the future
Security updates and maintenance are the things that you'd expect from any web agency. But we strive to go the extra step. We think of ourselves as partners with our clients and we strategize ways to make the site relevant and useful for years to come. We're currently working with their web team to rethink some of the site's features to better support the unique needs of presenting curated photography on the web.