American Federation of Teachers (AFT) Mobile Toolkit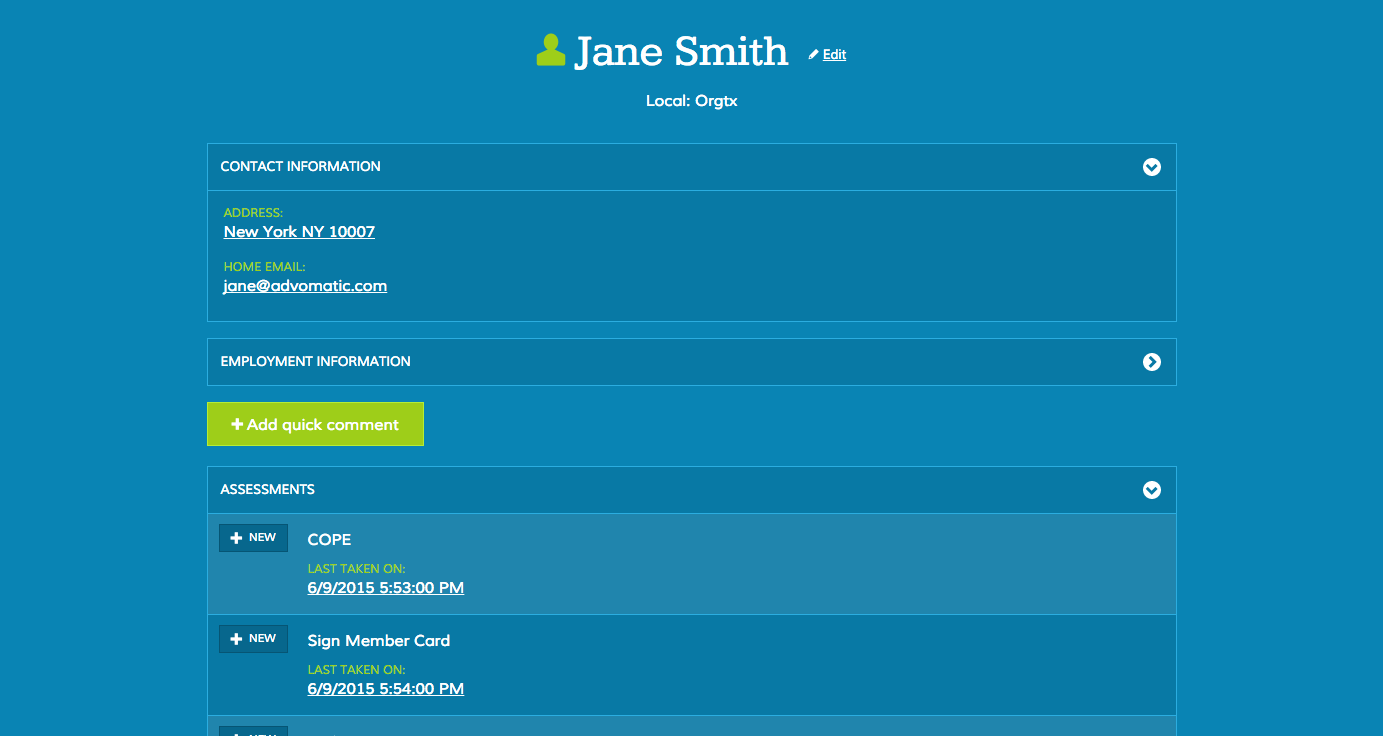 AFT union organizers have conversations and conduct surveys in the field to gauge engagement and needs in the union as a whole and in specific initiatives. Historically, they had been collecting this information in the field, then entering it on a desktop computer once they got back to the office.
They came to us to simplify this process, wanting to collect the right kind of information, in real time. We created a mobile-optimized web app that allows them to view and submit information directly from the field.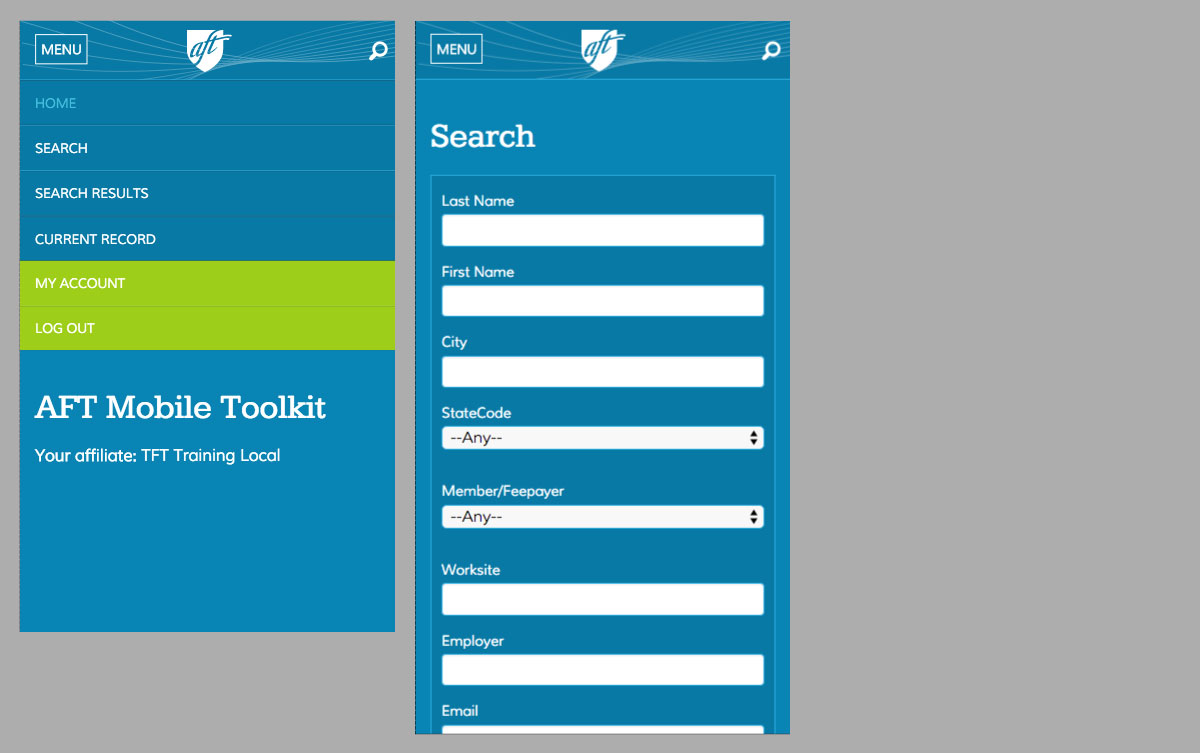 Some highlights:
Since the app is almost entirely used on mobile, speed was a huge factor. We trimmed the fat on all levels of the app, ensuring it would load quickly even over slow connections.
We built the app to be extensible, so whenever necessary, they can adjust what information the app displays, make edits, and send it back to homebase.
We designed a simple, clean user interface for easy in-the-field usage even on small phones.
We co-designed a reusable API that provides the tools necessary for communicating with their databases. This API can be used not only by the Mobile Toolkit, but also by any other future projects that need a simple path of communication.