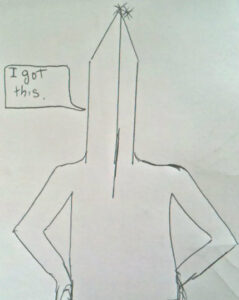 This post is first in a series on what your organization can do internally to prepare for a website development project and what to expect during the process. No matter who builds your site, your organization will only get the most out of the money you spend by paying close attention to project throughout the entire development process. I know it can be a challenge, especially this time of year what with vacations but your dedicated attention is crucial to your success.
Nonprofits are understaffed. I know, I've worked for them for almost my entire professional life. That's why it's so important for organizations to choose an internal point person for any web development project. That person can ensure that when your web developers have questions, someone answers them or consults with stakeholders to get an answer. Your internal point person helps to move the project forward and communicates with decision makers. Without an internal point person your project will be chaotic and delayed.
I'd advise that your point person be someone who has a significant amount of decision making power in your organization's web presence. It should be someone whose work is closely tied with how the website will be used in the future. Often this person is responsible for online strategy and online content creation or is a mid to senior-level person in the communications staff who is very comfortable with online communications. If no one in your staff is experienced in online communications this is the time to get them some basic training through one of the many conferences or training resources available to nonprofits including Netroots Nation, Organizing 2.0, New Organizing Institute, and NTEN.
Your point person will work in consultation with stakeholders outside of their department– such as people on the organization's programmatic side and in the fundraising department. After all, the point of the website is to serve your programs, it doesn't exist in a vacuum. A point person must be able to herald the attention of the other stakeholders when needed and empowered to make executive decisions based on their earlier consultations. I know it can be hard to get departments that don't view the website as one of their responsibilities to pay attention but your point person is essentially on an internal organizing campaign to explain to other departments why they must be involved and communicate with them. The point person will also reduce the workload on other departments by serving as an internal project manager where the website is concerned.
Your point person may not need to have ultimate decision-making power in the website development process. However, the point person must be empowered to judge which decisions they can make themselves and which require higher-level approval. This will save time and headaches when for example, your executive director is speaking at a press conference but your developers need to know if you want Pinterest included in your site's social media integration. Does a question like that really rise to the level that your executive director needs to be consulted in the middle of a high-stakes media day? Probably not. But if your developers don't have a timely answer to that question your project will be delayed. In situations like this your point person will save the day by responding quickly and keeping the project on target.