NAMA: Northwest Atlantic Marine Alliance — Migration to Drupal 8
NAMA is a fishermen-led organization working at the intersection of marine conservation and social, economic, and environmental justice.  It's a fantastic cause and wonderful organization that does a lot of great work to help the fishing communities of the Eastern Seaboard.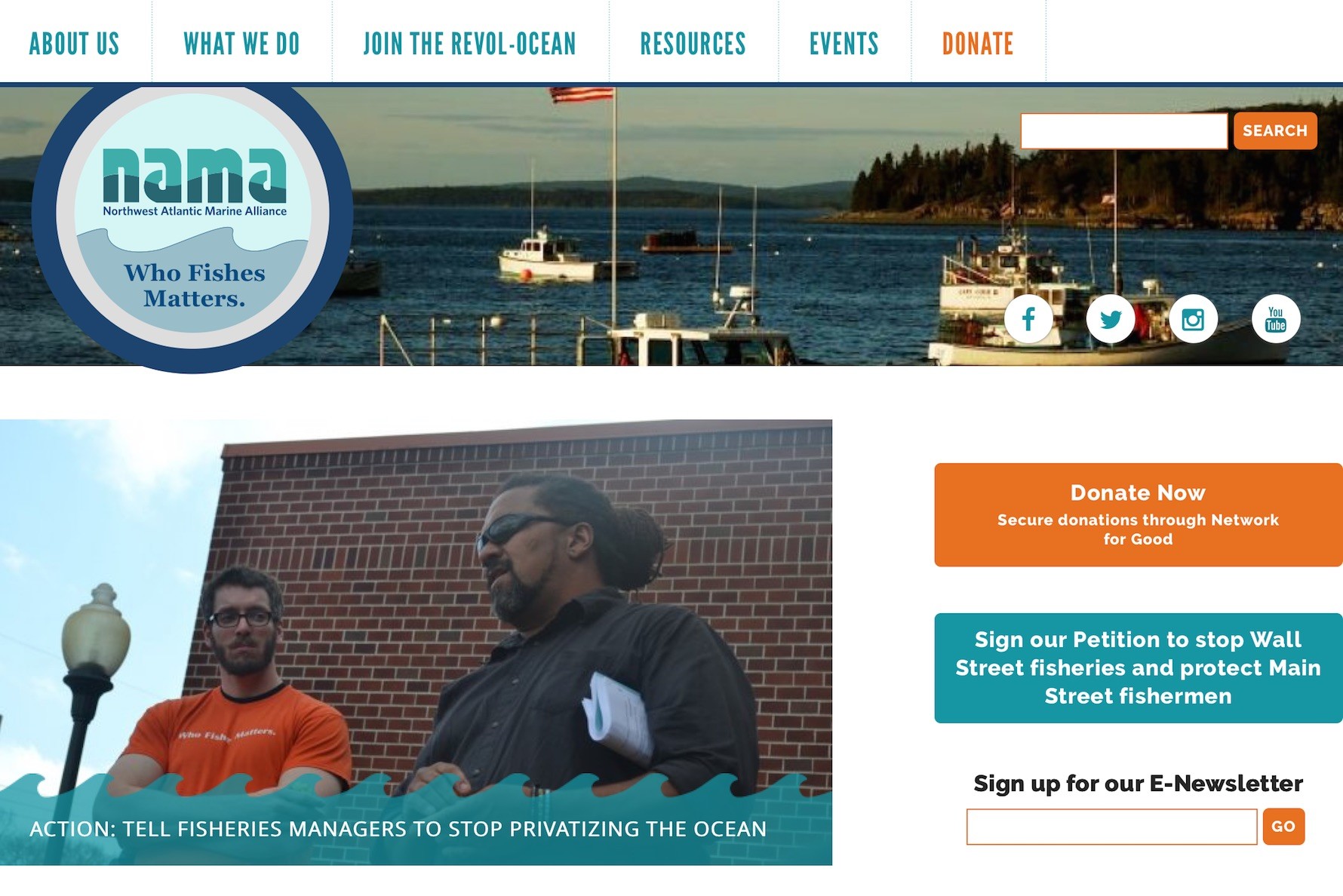 Because Drupal 6 was nearing its end-of-life, NAMA looked to Advomatic to upgrade the underlying machinery, while also giving the website a much needed redesign.  This was our first project in Drupal 8 and we were one of the first pioneers to attempt a migration from an older version to Drupal 8.
During our design research, we were inspired by imagery from the fishing industry: boats, netting, waves, fish – and the classic organizing image of a school of small fish going after a big fish. Not all of these graphics made it into the final design, but it allowed us to apply a visual language to the example components and messaging for the NAMA website, with font treatment, colors and a general look/feel in place. From there, we designed in the browser, making educated design choices as we themed the site.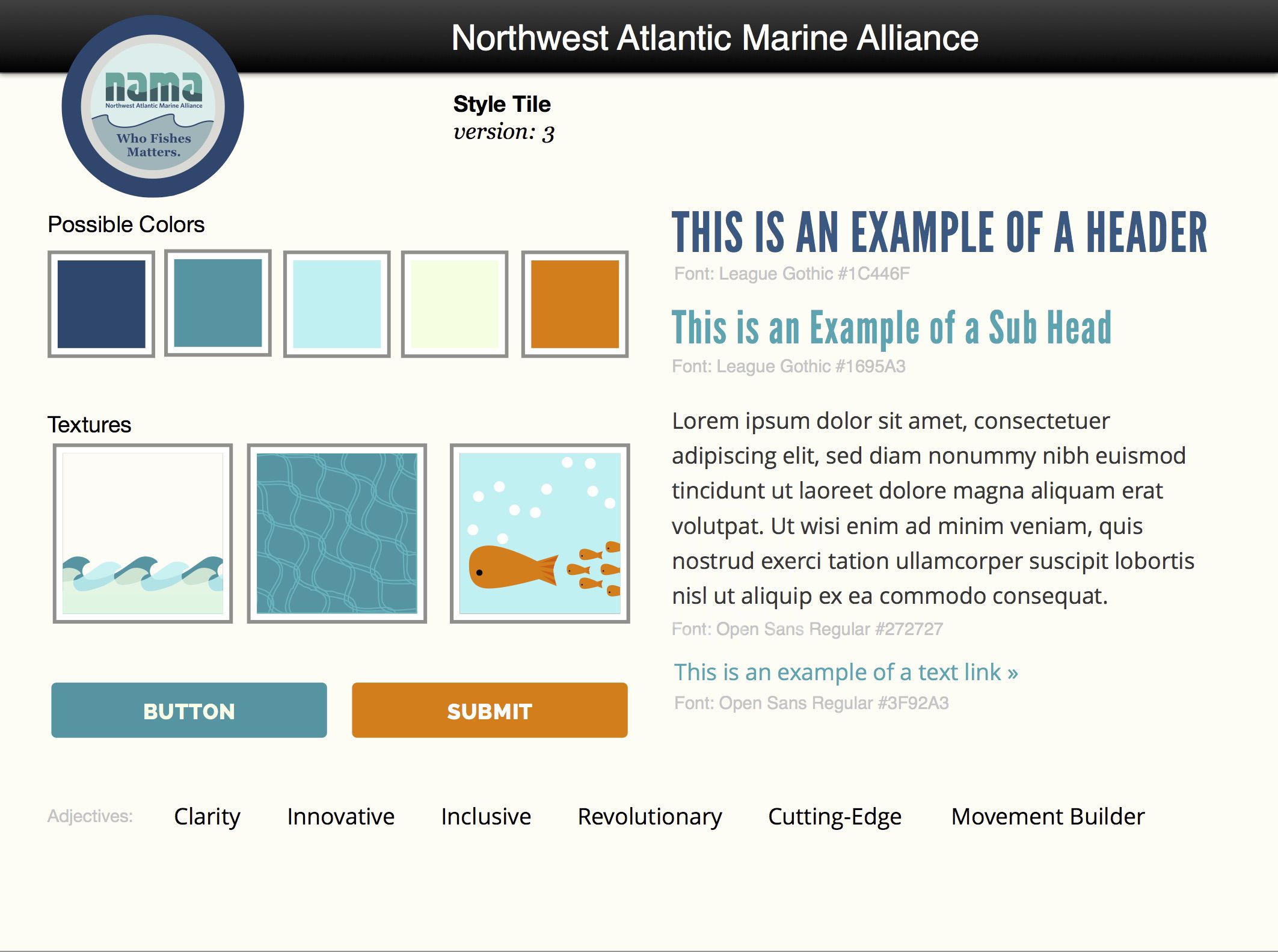 "We're glad to have had this opportunity to work with Advomatic. The results – an updated website for us, experience with Drupal 8 for Advomatic, and contributing to the broader cyber community as we learn – are truly a win-win-win, and that's the kind of effort we like to engage with, whether it's our program work, our policy work, the way we run our organization, and now even the way we build our website."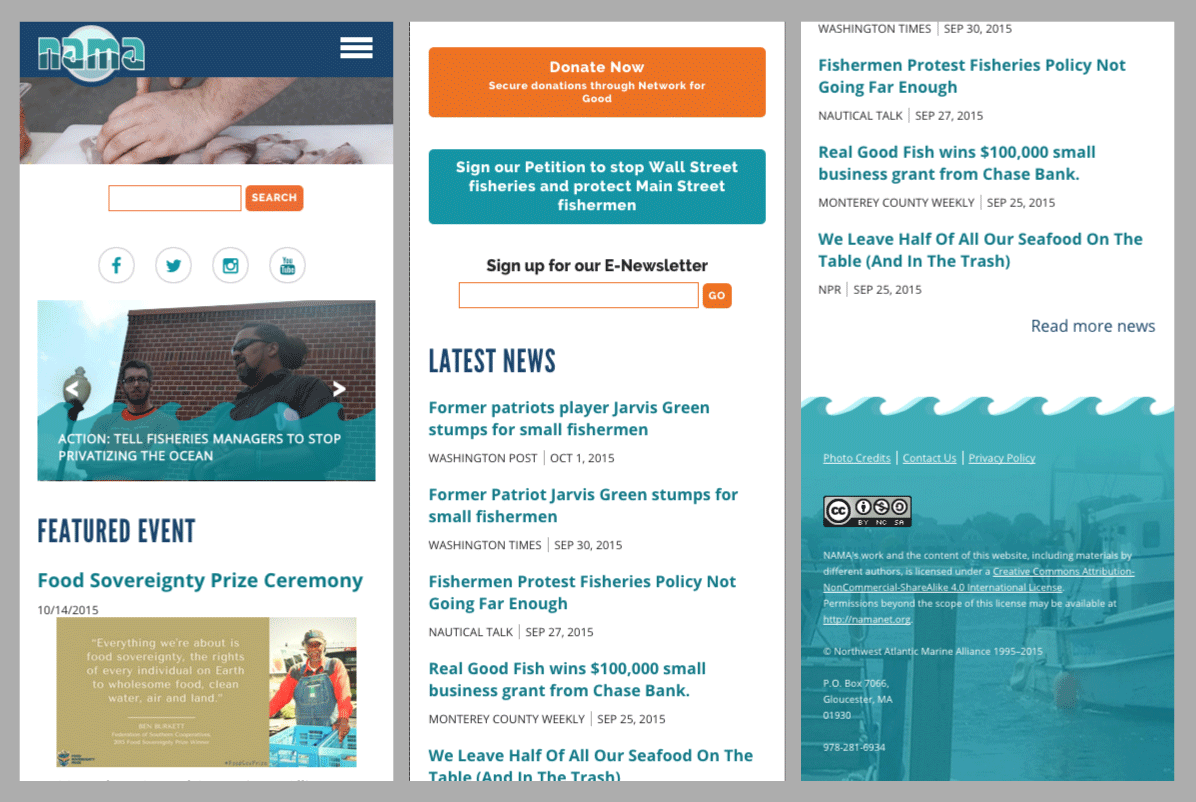 Requirements Delivered
Technical Architecture
Technical Project Management
UX & Visual Design
Drupal Development
Front-end Development
We've written about this project and the move from Drupal 6 to Drupal 8 extensively on our blog: