Global Zero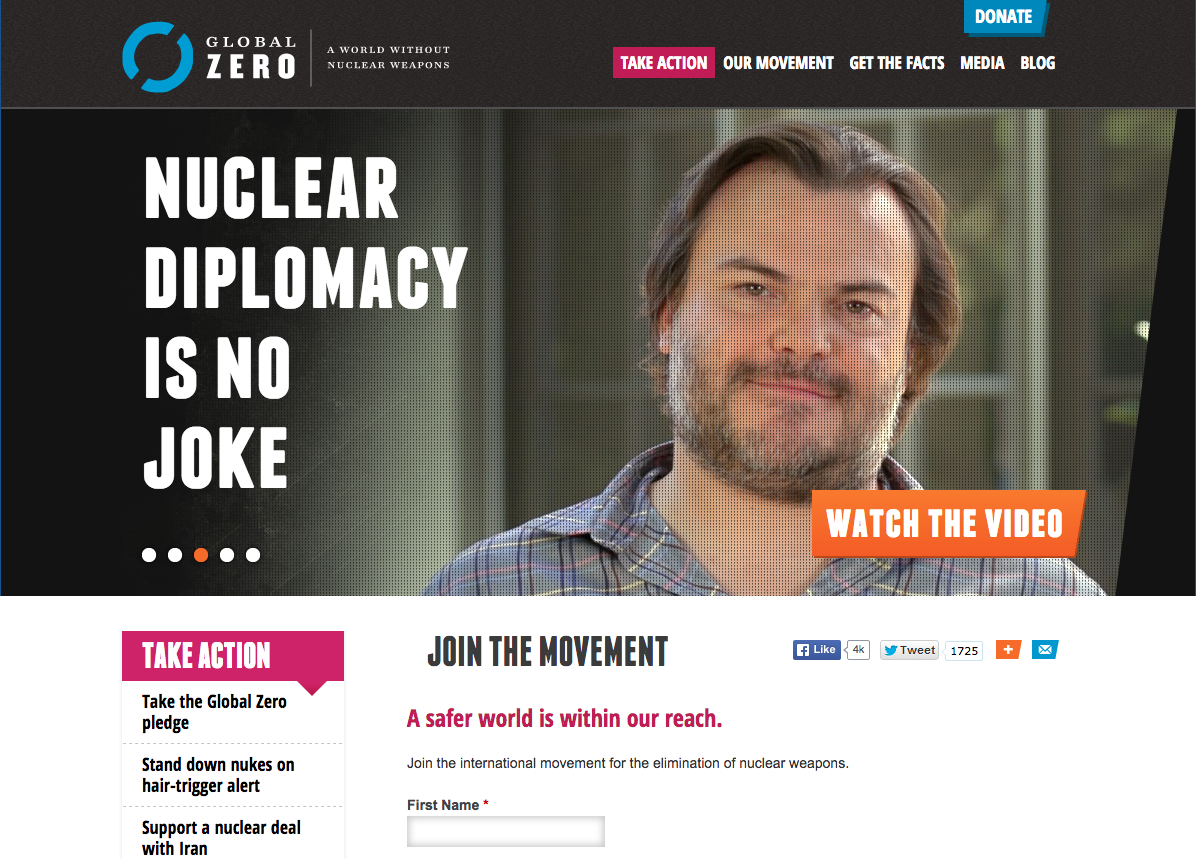 Global Zero is the international movement for the elimination of all nuclear weapons, and this Blue Drop Award-winning, mobile friendly site supports the online and offline organizing capabilities of Global Zero's multinational, multilingual supporters and staff.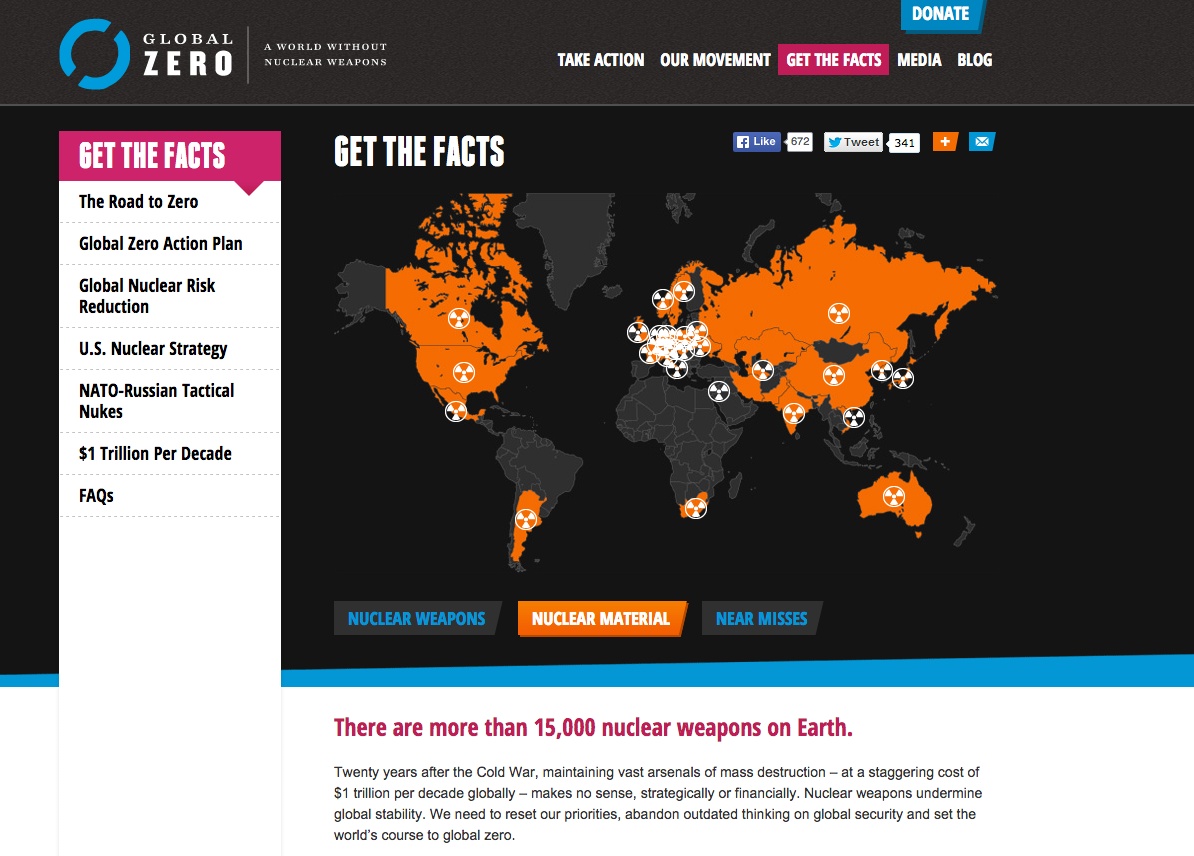 GlobalZero.org aims to lighten their staff's workload with a flexible and powerful CMS that is easy to use for staff with even the most basic web skills and interfaces seamlessly with advocacy tools like Salsa. The site is also notable for its emphasis on enabling visitors to be self-starters in their activism.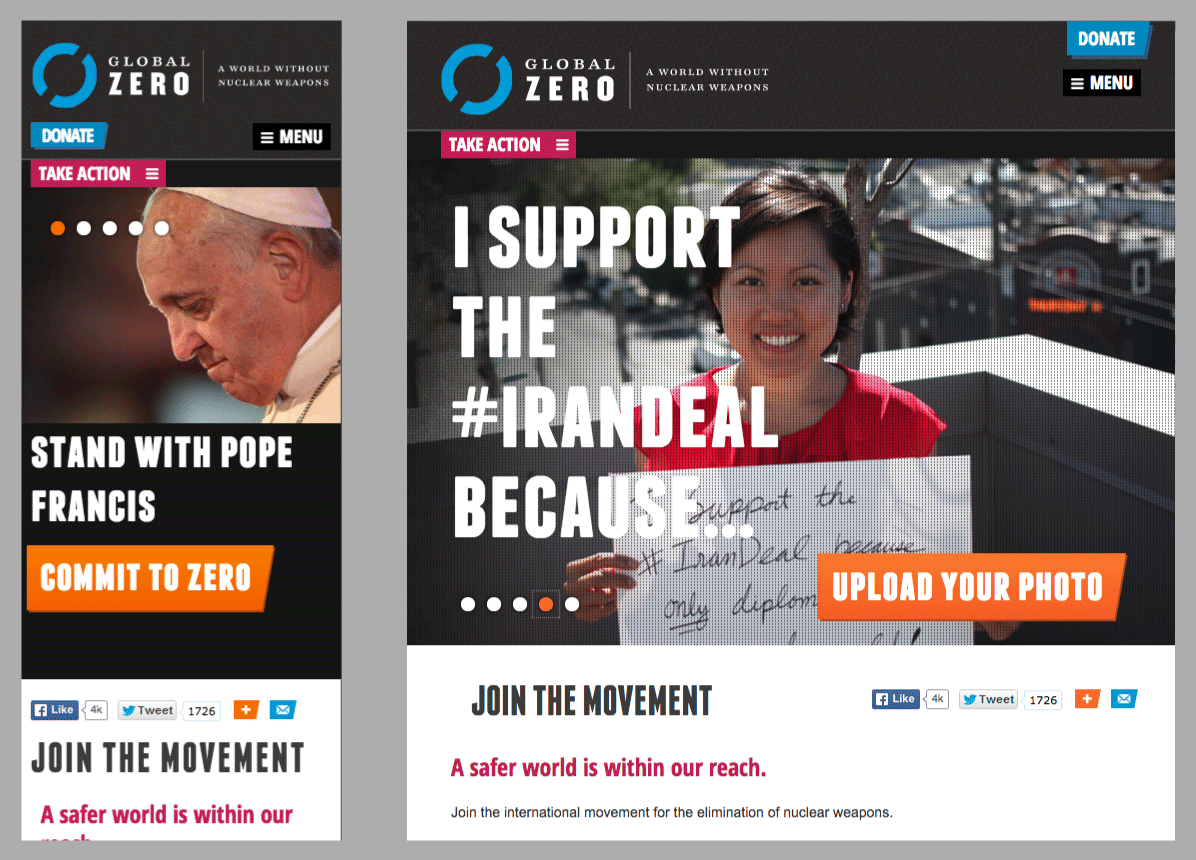 By working closely with Global Zero we determined exactly what they needed to maximize their online impact and created a site that delivered on every aspect of design and performance.
REQUIREMENTS DELIVERED:
A new site in Drupal 7
A center for online action that acts as a digital driver for activism, email list growth and content sharing
Deep integration with Salsa CRM so visitors can easily join email lists and take action from any device
Social media integration to encourage users to promote site content
Mobile-friendly design from our design partner Free Range Studios
User-friendly content so activists can post photos and videos
Flexible layout that enables administrators to edit the site without coding knowledge
Multilingual functionality that allows staff to create content in six languages