ADL Hate Crimes Map
As a long-time leader on the subject of hate crimes, the Anti-Defamation League (ADL) assembles data to hold government accountable on the issue and to train law enforcement on hate crime response and prevention.
Advomatic partnered with Graphicacy, a data visualization team that works specifically with mission-driven organizations, to create an interactive map that displays the data in visual form,  telling an important story about how hate crime rates are affected by state laws.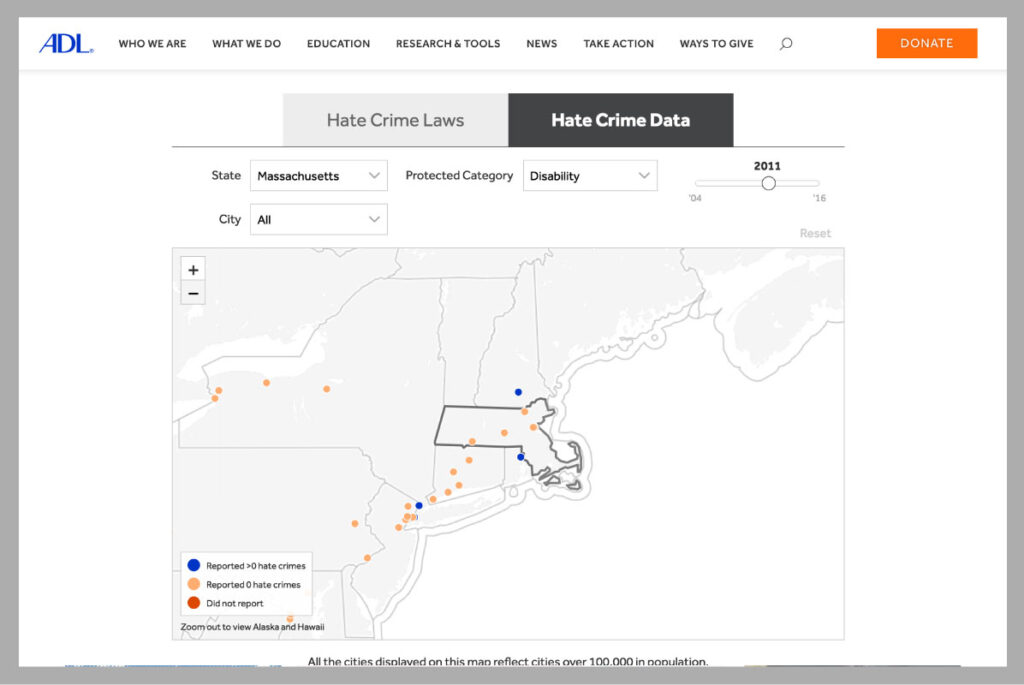 The map toggles between reported data from the FBI from 2004 to 2016 under the Hate Crime Statistics Act and an aggregation of hate crime laws in the United States. The map is fully accessible and scales for mobile browser widths.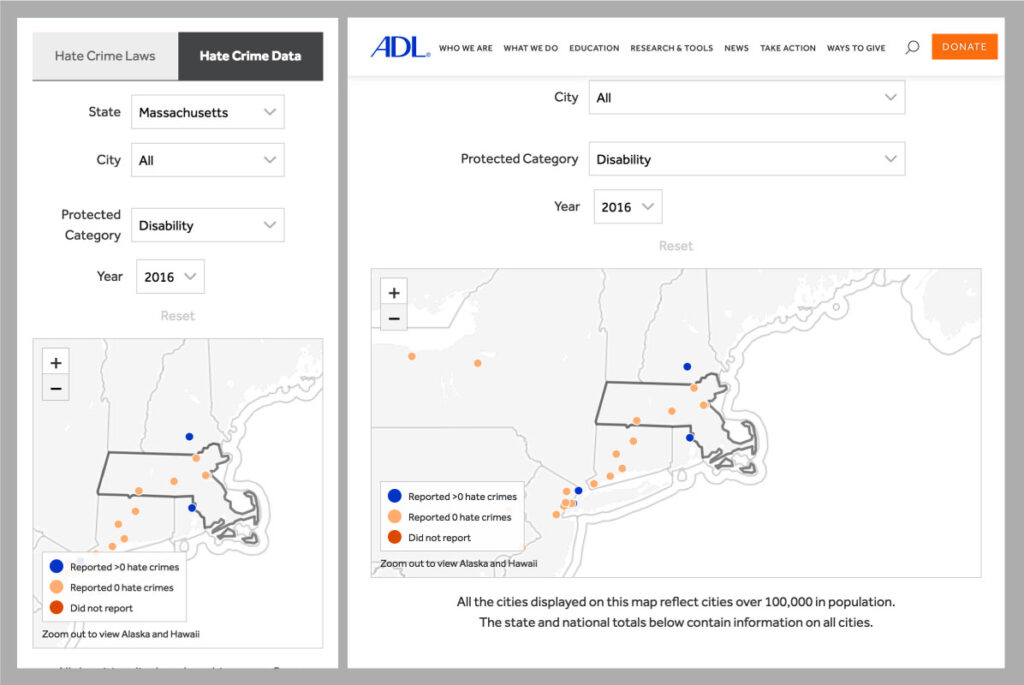 Our companies worked together  under a tight deadline, and with an eye toward future development.